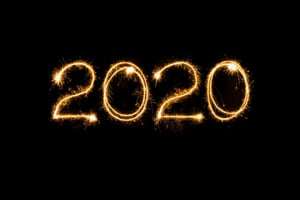 Intelligent Quality is an approach that is rooted in the digital transformation that we've seen across all lines of business over the past decade or so. The complex, modern organization has tools available in their 'back office' that offer data analytics and valuable insights to company leaders- enabling them to make informed decisions about their business strategy. We have seen the explosion of growth and advancement in CRM and ERP, for example, and there is no reason for quality and compliance teams to continue to use stone- age tools.
What quality leaders need in order to have a true impact on the business is intelligent quality. We need access to that digital data at our fingertips and an understanding of how we're meeting compliance requirements and responsibilities. And we need to be able to document that and make it readily available anytime and any place- such as in the instance of an audit.
The vast majority of life sciences companies are still today leveraging manual quality management systems. There is an old belief- or myth perhaps- that digital quality is only available to the 'resource rich' larger companies and that it is only attainable once the company is a certain size. But thanks to the advent of Software-as-a-Service and cloud computing technologies, intelligent quality is accessible to companies of all sizes and stages of maturity.
How do you choose an intelligent quality solution?
When I advise quality leaders who are in the process of selecting technology solutions to manage quality for their organization, I always advise them to select a solution that will grow and scale with their business over time. As the business moves through the regulatory phases toward commercialization and/or acquires additional sites or companies- quality requirements will inevitably change and expand. Companies are often short sighted with regards to future needs such as managing documents and training across regions and countries and even different SOPs for different sites and locations.
The second critical factor to keep in mind when selecting a quality solution is the regulatory endpoint you are trying to meet. It doesn't help to buy a digital solution that manages documents today if it is not also supporting electronic signatures that are going to be required for a regulation in the near future.
The third factor in selecting a quality solution is whether or not it is a fully validated solution. There are many technology solutions available in the marketplace today that offer the features and functionality needed to manage quality and compliance but if they are not fully validated to meet the unique needs of regulated companies- there will be significant additional time and costs required.
Is your business ready for intelligent quality? Find out how ZenQMS can help: