"Thanks to ZenQMS, my team is now able to quickly and accurately respond to audit inquiries and the error rate is significantly lower than with our prior quality management system."
-Heather Faber, Regulatory Compliance Analyst, Avara Pharmaceutical Services
About Avara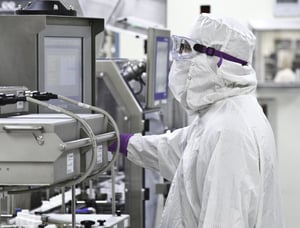 Avara Pharmaceutical Services, Inc., based in Norwalk, Connecticut is an international pharmaceutical services company that delivers world class contract manufacturing and technical services to the pharmaceutical industry. Avara has primary and secondary manufacturing facilities in North America and Europe and supplies products to all major markets around the world. The company's broad experience with supply chain, commercialization, product launch and product transfer enables them to maintain exemplary levels of product quality and regulatory compliance.
The team at Avara believes that by integrating quality into their operational excellence programs, they will reduce waste and increase customer satisfaction. Per Avara's corporate blog, "Effective lean quality management systems enable pharmaceutical companies to balance operational efficiency with regulatory compliance, helping to ensure that quality programs and processes control and support, rather than constrain, drug development and manufacturing."
Given Avara's commitment to delivering on-time and on price for their clients, they can not afford to be slowed down by regulatory and compliance obstacles. In addition to being audited regularly by the FDA, Avara is also audited by their clients including global pharmaceutical brands including GSK and Johnson and Johnson. Hence, it is critical that the team have access to a quality management system that aligns with their business promises above.
Selection and Implementation of the eQMS
Prior to implementing ZenQMS, Avara managed quality via a combination of manual systems and legacy software solutions. The manual nature of that system led to frequent missing documents and delays due to physical and electronic files being misplaced.
Heather Faber, Regulatory Compliance Analyst at Avara, is the ZenQMS Admin for a 100+ person site in Aiken, South Caroline. Faber reports, "We have eliminated several manual processes and have moved the majority of our training, issues, and document management into a single system." As a result of implementing ZenQMS, she says that her site "Is now able to quickly and accurately respond to audit inquiries and the error rate is significantly lower than with our prior quality management system."
Business Impact
Eliminated 100% of 'lost document' related issues for those managed in ZenQMS
Ability to pull an accurate list of SOPs and related documents during audits
Eliminated one FTE for a document control specialist