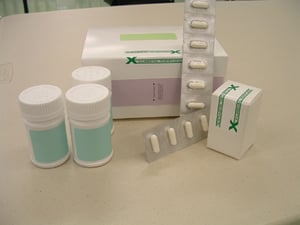 "We've been able to reduce on-site audit time by more than 50% because we are able to provide auditors access to review documents in ZenQMS."
-Jason Bissey, Director of Quality Assurance, Xerimis
About Xerimis
Xerimis is a privately held, specialized company providing customized clinical packaging services on a global basis. Serving pharmaceutical, biotechnology and clinical research organizations of all sizes and for each phase of clinical development, Xerimis holds true to the traditional approach of building long-term relationships with clients.
Xerimis' clients are pharmaceutical companies. Consequently, all of their clients expect Xerimis to meet all of the GMP requirements specified by the FDA (21 CFR parts 210 and 211, and related p.11 / Annex 11 electronic signature requirements). Their quality systems have been built up and expanded through the years based on client feedback and requirements, often as an outcome of an audit. On average, Xerimis is audited (on-site) dozens of time/year each year by their clients- hence the need for a system that scales to meet their-and their clients- needs.
Selection and Implementation of the Electronic Quality Management System (eQMS)
The quality team at Xerimis recognized nearly a decade ago that moving from their manual, paper-based quality management system to an electronic solution would be beneficial to their business and far more efficient. However, after reviewing the enterprise solutions available on the market at that time and being unable to justify over $1M of investment and ongoing running costs, including software licenses, maintenance, implementation/qualification, hardware and ongoing IT support- they did not think an eQMS would be an option for them.
Fortunately, Jason Bissey, Director of Quality Assurance at Xerimis, discovered ZenQMS and quickly realized he could achieve a nearly immediate ROI with the cloud-based nature of the solution. Jason and team were able to secure budget from Finance and executive support for the eQMS quickly after running the numbers. According to him, "We were able to convince finance that the amount we would save relative to the current paper-based environment meant the eQMS would end up paying for itself very quickly."
Business Impact
Implementing ZenQMS has already had- and continues to have- a significant impact on quality management at Xerimis. Given the high number of audits they undergo each year, the paper-based system was slow and tedious for all involved. The quality team was challenged to demonstrate to auditors that their SOPs were in a state-of-control in the manual system and needed to formally update them every two years. With ZenQMS in place, Xerimis is able to demonstrate a review of the SOPs that doesn't require that they are all updated.
Furthermore, the support required for the dozens of audits conducted on-site each year was weighing heavily on the QA team. Jason Bissey reported that, "We've been able to reduce on-site audit time by more than 50% because we are able to provide auditors access to review documents in ZenQMS." He noted that the feedback from auditors regarding the eQMS has been overwhelmingly positive.
ZenQMS continues to scale to meet the changing needs at Xerimis as the business grows. They recently added a United Kingdom site to the system. Instead of maintaining two entirely separate sets of SOPs, ZenQMS has enabled the quality team to support both sites remotely and also establish and maintain a set of global SOPs.
What's next?
Jason Bissey and the rest of the team at Xerimis are looking forward to taking advantage of ZenQMS' newest functionality to manage their change control process. At present, the change control process is highly manual and involves meetings where change controls are read aloud from a binder and discussed.