About Ironshore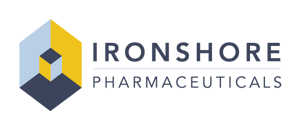 Based in North Carolina, Ironshore Pharmaceuticals Inc. is the US sales/marketing/distribution arm of Ironshore Pharmaceuticals & Development, Inc. which is based in Grand Cayman and develops novel therapeutics leveraging its proprietary drug-delivery technology, DELEXIS®.
Ironshore was founded 14 years ago and they just launched their first commercial product, DELEXIS, in May of 2019. Prior to last year, the company was leveraging a very minimalistic Quality Management System consisting primarily of paper-based documents and SOPs stored in a cloud-based file storage solution that was not part-11 compliant and relied on wet ink signatures.
As the company leaders completed their FDA filings and prepared for the commercialization of their first product, they set forth to implement critical business systems including supply chain (ERP), serialization, an eQMS for document management, and an LMS for training.
Selecting an eQMS
Ritesh Mehra, Manager of Quality Systems at Ironshore, was charged with selecting a document management system and an LMS that would meet their business requirements and also ensure that it was implemented quickly given the short runway leading up to commercialization of DELEXIS.
Mehra and his team reviewed several eQMS solutions on the market but reported that, "We settled on ZenQMS because it's very simple, intuitive and user friendly. Even from a super user / administrator standpoint, the learning curve is quick. If you just gave me the application with no training or documentation whatsoever- I probably could find my way around on my own." And when he realized that ZenQMS offered a single. Integrated and validated solution that would solve his needs for both document management and a learning management system (LMS)- it made the decision even more clear. As a commercial company, the fact that the solution also includes components for prosecuting CAPAs, Deviations, Complaints and Change Control was also a big win.
Business Impact
Once a validation procedure was in place, ZenQMS implementation took less than a month for the Ironshore team and that included training and onboarding each department, including a customized project plan for each team. What really impressed Mehra was that he was able to run this project with very little resource on his side-- coordinated by the ZenQMS PM/implementation team. And the fact that the system is already fully validated made a huge difference.
At present, ZenQMS has been deployed in the commercial side of the company- used for quality document management and all of their training needs and tracking. Mehra told us that "Because it was so easy to implement and easy to use, we are also planning to implement it in the R&D side of the business. They have more records that need to be retained and training will be more in depth and change control will be used there as well."