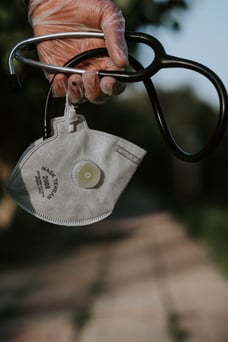 As COVID-19 continues to spread across the globe, governments urge citizens to self-quarantine, and the U.S. economy faces an uncertain future, the life sciences industry is under more pressure than ever. Pharmaceutical and healthcare companies continue to work toward the development of a vaccine and therapies for the respiratory infection that was declared a pandemic by the World Health Organization last week. And the FDA is rolling out updated policies to streamline the path to an effective vaccine and protecting the public from fraudulent products.
Change has become a constant for life sciences companies, but quality must not be sacrificed. For every revised process or policy and for every innovation, there must be documentation and an audit trail. Quality teams must be prepared to move as quickly as the R&D organizations they support and ensure compliance with the new and revised regulations from the FDA.
We asked members of the Life Sciences Quality Leaders Forum to share their insights regarding how Quality Management can best support businesses in these times of uncertainty:
We have heard from several clients and prospects of all sizes who all agree that this environment naturally tightens the pursestrings and provides a clarity of purpose towards achieving the next milestone as efficiently as possible. Regulatory requirements do not go away, so the moment naturally reinforces the catalyst for why we started ZenQMS-- to provide a quality management solution that is affordable, easy to implement and effective.
-Panos Boudouvas
CEO, ZenQMS
In times of uncertainty, it is important for Quality organizations to provide leadership in the form of calm and direction. Many decisions/ changes will be made with justification as to why they were made and documentation of those decisions and rationales is critical in order to provide structure and ensure clarity of the message. In times of uncertainty, this level of transparency helps to promote calm and confidence to move forward to meet our patients' needs.
-Judy Carmody
Principal Consultant, Carmody Quality Solutions
From a Quality perspective, we are mainly tackling the issue of getting the product to patients who can no longer go to the clinic or medical setting due to shut downs. We need to evaluate the impact of drop shipping material, which means we need to assure that product stability is not impacted through this additional step. So, we need to evaluate stability data to determine possible temperature excursions, which also means ensuring material retest dates are not impacted. Along with temperature, there is security. Finally, we are looking at signature issues. We need the patient to sign, but some carriers are having social distancing, so that can be a challenge as well.
-Tim Reinhardt
Senior Consultant, RMC Pharmaceuticals
In times of uncertainty, quality leaders have a real life opportunity to examine business continuity plans, contingency plans, and disaster recovery plans which can lead to a new and improved risk mitigation plan and continual improvement.
-Karin Ashkenazi
Director of Quality, ZenQMS
All of us in the Healthcare industry have a tremendous opportunity to be inspired by these developments. We can ask ourselves how we can use the downtime many of us are experiencing to bring positive change – not just to how we work as individuals and organizations moving forward, but how we contribute to the new world that will emerge from this crisis. Every player in this industry, from Pharmaceutical companies, hospitals, and regulatory authorities, to research organizations, software companies, and consultants, has the chance and the necessity to innovate together.
-Sourav (Neil) Banerjee
Principal Consultant, QMS Integrity
At ZenQMS, we genuinely believe that we are all in this together. We are committed to continuous improvement and innovation of our eQMS solution to ensure that we meet the changing needs of our life sciences clients. If there is anything we can do to help you and your team, please do not hesitate to reach out for a free strategy session.