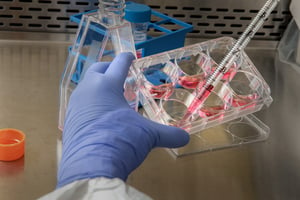 Karin Ashkenazi has more than 15 years of experience in the life sciences industry, including experience as a quality leader for clinical laboratories. Prior to joining ZenQMS last year to lead the Quality team, Karin worked in a laboratory with a paper-based quality management system (QMS). They were a small organization with a limited budget and so they initially felt that a paper-based system was their only option.
As the company grew, the limitations and challenges associated with the manual system became increasingly apparent. One of their greatest challenges was with regards to document control. As a global company, documents often required signatures on a standard operating procedure (SOP) from several parties- often located in different cities and/or countries. Hence, the team was forced to mail the hard copy of the document all over the world- requiring extra time and risking the loss of the document.
Manual systems are also more prone to error than digital systems. And in a life sciences company- errors put everyone at risk from the employees to the company to the patients. Karin shared her experience managing and updating SOPs in the laboratory she managed with a paper-based QMS: she had to physically go around the lab to collect all of the 'old' SOP documents and then ensure that she replaced every single one with the updated document. If she missed even one and an outdated SOP remained in the lab, risk to the end patients increased significantly.
Watch the short video below to learn more about the challenges of a manual Quality Management System including the repercussions to training compliance>>