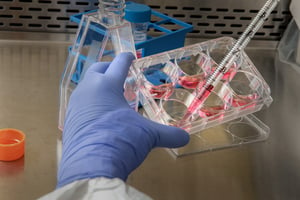 With over 15 years of experience in Life Sciences as a Quality Leader, Karin Ashkenazi is very familiar with the challenge of working in facilities that rely on manual quality management systems (QMS). Prior to joining ZenQMS as its Quality Director, she worked in a clinical laboratory for a small organization with sites around the world. With only a limited budget, they assumed that pens, paper, and Excel spreadsheets were their only option, as far as a QMS was concerned.
As the company grew, so did the limitations of their system; particularly in how it handled document control. In paper-based systems, documents like SOPs require wet ink signatures to be considered compliant. However, in global companies, those signatures aren't always easy to come by. In Karin's case, her lab had to mail hard copies of documents requiring signatures to their offices around the world. Not only did the process take longer than necessary, but it also increased the chances of documents being lost.
On top of those drawbacks, a paper-based system is also more prone to errors than an electronic QMS. And in regulated industries like Life Sciences, errors have severe consequences, as they put everyone from employees to patients at risk. For example, one of Karin's jobs was to deploy the most recent versions of SOPs to personnel working in her lab. That meant physically walking through the lab collecting 'old' documents and replacing them with correct, updated versions. If she overlooked just one, and an outdated SOP remained in circulation, the risk to end patients could be catastrophic.
In the short video below, Karin further explains the challenges of working in facilities that are reliant on manual Quality Management Systems.