I am, like most people, a creature of habit. Finding and keeping the same barber is a big deal for me. Mostly because I need all the help I can ge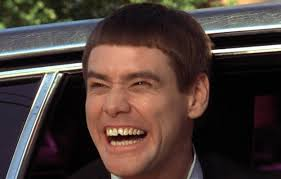 t. I was lucky to find 'Mike' a few years back-- an older Italian-American who still speaks broken English and reminds me of my dad. The guy is solid. I've never gotten a bad cut from him. Well, I had to get a haircut last week and Mike was not in town. So I chanced it-- I jumped into Phil's chair and promptly got chopped. And I am heading back to Mike the day he comes back to get a tune up. Why tell this story?
On the same day of my 'chop', we had a former prospect reach out to us. Although his quality team loved the usability and pricing of our system, senior management & IT had pressured them to choose a company with longer 'history'. We were dealing with an IT deparment that valued complexity and hardware requirements against a Quality department that wanted an easy to use and affordable QMS. They were promised to be up and running inside of 6 months at a substantial discount, which was perceived as a 'great deal'. 12 Months later, the system was still not live, costs continued to mount and the company was wanting to look at our solution again.
We've seen this movie before— the extended timelines, the complexity of the software and the hidden costs. So we simply ask people to stay in touch with us as they go and remember: ZenQMS can fix bad haircuts. Or in this case-- broken promises.