Amazon Web Services was recently named a leader in the 2015 Public Cloud Storage Services Magic Quadrant report, and it has particular significance to those who depend on cloud technology.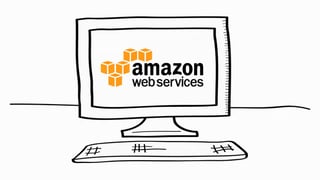 Here at ZenQMS, we want to share the report with you for a good reason. We rely on Amazon Web Services as our main infrastructure for our electronic quality management system platform.
Much of this can affect you positively as well when you use our service. That's especially true if you've had concerns in recent years about the cloud. It's always worth remembering cloud services are only as good as their features and security.
Amazon Web Services gives you everything you need in the way of a better level of service, support, and uptime to clients. In turn, this creates a lower cost for us, which ultimately helps you.
Other proof comes in how many major corporations around the world depend on AWS for their cloud solutions, including startups, and businesses in the public sector.
Read on to see why AWS is our only choice and how it makes our eQMS work more efficiently for your company to keep your regulated environment compliant.
Superior Infrastructure Services
When you take a look at Amazon's broad infrastructure services, you can see why they're used by some of the biggest companies in the world. They provide virtual servers, event-driven computing functions, and auto scaling for any type of unique business situation. Storage and content delivery is also strong with easy database migration.
Networking is additionally top-tier with their virtual private cloud, and effective load balancing.
Top Platform Services
There isn't a doubt AWS provides some of the best platform services around for a better price. They have thorough analytics using Hadoop, streaming data, plus excellent Business Intelligence capability. These are just some of the ways AWS brings innovation for company analytics to give you a full picture in easy-to-read formats.
For enterprise applications, they give you desktop virtualization, emails and calendaring, plus easy document sharing with feedback. The latter is an essential element on our platform to keep all your company departments on the same page to eliminate mass confusion.
AWS is just as essential for mobile services to easily link up with employees away from the office. You're covered with everything from mobile development, app testing, to mobile notifications.
Amazon has even moved into the realm of The Internet of Things as the technology becomes more of a need in all work environments.
Helping Productivity and Operational Efficiency
Developer and management tools through AWS are outstanding. The same goes for their sense of security, which can eliminate your recent concerns about the cloud. With access control, identity management, and web application firewalls as just a few, you have the most fortified security of any other competing cloud service.
Through AWS, application services are additionally immense. Services like API management, searches, emails, queuing, and workflow, you have all ground covered to keep your company running efficiently for the best organization.
Taking on Demanding Requirements
Because we know your company has steady demands trying to stay compliant, AWS's services aid us so you can take on the most demanding requirements. Along with security, Amazon gives private and isolated resources for your applications. Even better, they help you stay compliant through their controls, auditing, and proven accredited security.
It's worth noting corporate names like Comcast, Spotify, and PBS rely on AWS, along with companies in 90 different countries.
Now you see why we depend so strongly on Amazon Web Services. We leverage Amazon so you're guaranteed to have our platform running at all times.
We will be discussing AWS in our upcoming webinar, "Is data center qualification still relevant" To sign up for the December 16, 2015 program hosted by Ed Morris of The Morris Group, just click the button below.