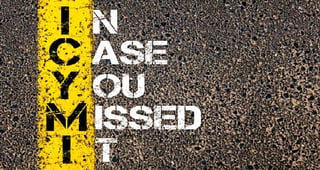 Last Wednesday, Ed Morris, from the Morris Group delivered an engaging webinar around a topic that is near and dear to many of us in regulated industries. Ed presented, "Is data center qualification still relevant?" to a group of customers and industry experts. In his informative and detailed presentation Ed dealt with these critical topics in a world that continues to march towards Cloud, SaaS and hosting. Some highlights included:
GAMP V vs Reality
What is a qualified Cloud environment
GMP, ISO, IEEE and CFR Requirements
What is a high risk data center?
Even if you missed it, you can view the webinar (or download the slides below)