An increasingly critical part of GMP training is to ensure that every company employee has received sufficient education and training regarding key processes in the manufacturing of a product. Companies must also provide detailed documentation regarding the scope of training programs and dates of completion for training modules. Failure to provide detailed evidence of employee training programs may result in warning letters or sanctions by the FDA.
The FDA's Increased Focus on Training Programs
In recent years, the FDA has devoted increased attention to the review of training records and quality control procedures. With manufacturing problems frequently being linked to improperly trained personnel, the FDA has identified training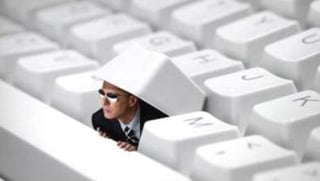 as an area that requires sustained focus. Training programs have become increasingly important over the past decade as companies lose seasoned employees due to retirement or layoffs. When a company is staffed primarily by contract workers and new hires, effective training becomes critical because a smaller percentage of employees have a long working historywith pharmaceutical products. Companies that have reduced their training budgets or plan to do so in the near future should proceed with caution.
Measures to Improve Your Company's Employee Training Program
In the world of FDA investigations, a verbal acknowledgement of the existence of an employee training program is not sufficient. FDA standards require companies to demonstrate sustained dedication to properly training employees. Below are five measures that will help a company build a training program robust enough to withstand FDA scrutiny:
Management should periodically review employee training records
Feedback from training managers should be solicited on a regular basis
Companies should regularly evaluate training programs
Improvements to existing training programs should be documented
Companies should utilize a trusted software system to facilitate training automation and efficiency
By devoting attention to these tasks, a company will help illustrate how employee training has become a vital component of a company's culture. The introduction of a software system to efficiently track training compliance is a particularly pivotal step because it allows a company to systematically analyze training events against performance indicators.
The Benefits of an Electronic Quality Management System
An electronic quality management system (eQMS) allows a company to more accurately measure and monitor the workforce and the impact of training events. Specifically, it allows company executives to identify top employees, supply chain inefficiencies and training opportunities. While most companies do a good job of using electronic management systems to track sales performance, too many companies fail to introduce any electronic systems to shift workers. The introduction of an eQMS to all company employees helps to take a manufacturing company to the next level while providing useful documentation to FDA investigators.
Strengthen and Solidify Your Training Program with an External Audit
After taking the measures to solidify a detailed and effective training program, company officials may wish to undertake one final step in an effort to safeguard their training program. Scheduling an external audit is a measure that will help to confirm a company's compliance with FDA training regulations. During an external audit, a trained team of professionals may review training records, employee resumes, certifications and training activities to screen for deficiencies. Auditors will highlight strengths and weaknesses in a company's training program and provide useful suggestions for maximizing program effectiveness.
How to Integrate Training Into Your Company's Culture Today
By investing in an electronic Quality Management System for your company, you are demonstrating your commitment to meeting FDA compliance standards for GMP training. By using an eQMS to infuse compliance tracking into your company's daily electronic operations, you are also demonstrating your commitment to manufacturing the highest quality of product. ZenQMS is a leader in the eQMS industry and their trusted software experts will be delighted to provide a demo that will highlight the benefits of their system. The ZenQMS team will help your company take a key step on the road to meeting GMP training compliance standards.
If you current training sytem is paper-based, take a look at our cost calculator below.