GMP training remains a necessity in the pharmaceutical industry to keep products in line with FDA compliance. However, many employees who have to hear about Good Manufacturing Practices have little enthusiasm for it, especially because it has to occur at least once a year. The reasoning behind this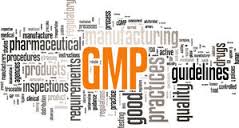 low opinion comes from recent emerging incidents.
About six years ago, concerns developed about how bad GMP training had become in many pharma industries. The FDA even sent out a warning
letter to one skin-care product maker about their lack of training in manufacturing, despite the product being sold on the market.
This had strong potential to jeopardize the health of consumers, and it sent an alarm about what's really happening with GMP training. In the intervening years, the FDA has been trying to improve the training process so it doesn't keep getting named "the necessary evil".
Improving technology has streamlined training for more convenience. Regardless, you still need to make training interesting. Here's some ways to do it while using new technology to keep training documents more accurate.
A Trainer with Good Presentation Skills
Many GMP training analysts point to presentation being one core problem in training exercises. Having it presented yearly by Quality Assurance personnel doesn't always guarantee finding the best personality to make the training entertaining.
The worst that can happen is hiring a presenter who does nothing but induce sleep. Even if it's a tall order to find someone knowledgeable, it's impolrtant to find an effective presenter who can engage trainees.
Finding the Right Subject
You don't want to present the same training year after year, especially if you rely on presenting a video. It's best to come up with a subject that's pertinent to immediate needs. By bringing in current case studies, you have a more compelling subject based on what's trending nationally.
Doing this can lead to more interactivity as well, which potentially gets discussions going during training.
Mixing Up the Presentation
Because we live in an era where attention spans are small, it's better to mix up your presentations with different media. Even if you use PowerPoint for most of the information, find some other methods (and even use other trainers) to touch on different subjects.
Again, interactivity is important here, including quizzes and games to keep the audience engaged. The more everyone can work together, the more everyone gets on the same page about what's expected.
How Long Should Training Last?
Normally, anything around two hours to a half-day works the best. It's worth remembering that fast and high-impact training in shorter bursts helps retain more information than going for an entire day with reiterated information.
By focusing on the most important core issues, you find faster answers than belaboring on less important points.
Keeping Your Training Documents Compliant
You may want to hand out documents to each team member during the training exercise. But your document manager may fear errors are still there due to using a paper-based management process for too long.
The chances for mistakes in these documents are one reason the FDA has become so frustrated at proper GMP training. Yet, new technology like electronic quality management systems help keep every department in line while working on training documents.
Through an eQMS, you link every department digitally so file-sharing occurs without confusion. This assures no errors occur to eliminate any chance of regulatory fines.