Everyone thinks they are compliant, until they find out they are not. Nobody believes that a slight aberration here or a miscue there will cause any lasting harm. When the FDA or client audit comes, all of those seemingly minor errors quickly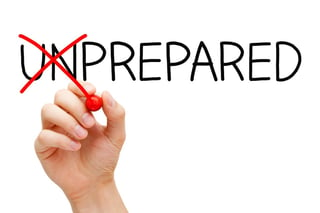 add up to huge fines, delays and headaches for your company. Without proper and relatively inexpensive compliance procedures, your firm could be in store for a huge penalty.
ZenQMS offers a unique electronic Quality Management System (eQMS) for regulated environments such as laboratories, production centers and factories. Using its advanced software platform, ZenQMS help clients avoid the numerous potential FDA infractions through its system.
The platform offers Document Management, Training Management, CAPA's and Audits to help companies get all of their data in one location. Unlike paper based systems, ZenQMS is much easier to track and maintain. The secure cloud based system puts everything immediately available at the touch of a button. Furthermore, the system is synchronized so that errors or compliance infractions can be immediately identified.
For example, ZenQMS helps a laboratory restrict all document access. Only employees with the appropriate seniority or need to know will have access to critical documents. With this management feature, you can assure that nobody will tamper or steal results, an important part of the compliance process.
The ZenQMS solution also provides a very detailed issue investigation or CAPA system. Auditors and internal management want to know that any issue that appears can be logged into the system and addressed by the appropriate party. With the ZenQMS CAPA, employees have the ability to create notifications that are shared internally as well as with clients, contractors and other partners. The one-click workflow highlights step-by-step processes that can easily be shared both internally and externally. Because ZenQMS was built from the ground up, it is extremely scalable and flexible as well. Of course, a paper system would never be able to compete with the ZenQMS platform in terms of efficiency and reliability.
The company primarily serves life sciences companies that require careful procedures for their lab work. In these areas, demands are much more stringent than other production environments due to the need for high standards in any scientific venture. In addition, the critical and ongoing audits by the FDA require life sciences firms to be ever vigilant in their compliance standards.
Unlike other companies, ZenQMS does not charge seat fees. The company prefers to provide a holistic solution and pricing structure that will best address the company's needs. The firm provides the solution to the entire company for a mere $250 per month.
Compliance is a key issue for life sciences companies. After some high profile mistakes resulting in huge fines in recent years, more companies are looking at compliance as a way to avoid government penalties.
However, companies are recognizing that compliance is not only just a cost center but also as a means to improve efficiency and operations. As internal notification systems become more robust, the organization is better able to anticipate problems and course correct before any major issues arise. Putting in place reasonable compliance features not only prevents fines but reduces the chance of major errors. That improves efficiency and increases cash flow which helps to eventually drive the organization forward. The ZenQMS case Study below can help you to not only think you are ready, but to confidently pass your audit by remaining compliant.